Welcome to 

Fantastic Watches

Your Gateway to America's Greatest Watch Bargains!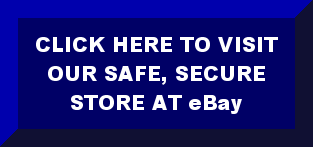 Welcome to our website, home of the greatest watch bargains on the internet!

     We have been in the watch business for over 25 years. We had stores in Nevada, and we recently sold out and moved to our retirement home in Tucson, Arizona, USA.

     But, we're still in the watch business, this time on the internet. During our days selling retail watches, we learned how to find bargains. We worked with many liquidators and wholesalers who are still our friends today and give us first shot at quality name-brand watches at incredible discounts. 

     Because we're retired and do this as a hobby, we have virtually no overhead and we don't have to make a big profit.      You get a good deal and we have a good time. Now there is a WIN-WIN situation. 

     We love ebay and that's where we sell our watches. The link on this page will take you there.

BROWSE AND ENJOY!

Our goal...

is to sell for the lowest price on the internet. If you find a lower price on the same, new watch at another site, email their site address to us and ... WE'LL BEAT THEIR PRICE!

BUY WITH CONFIDENCE! 

     We guarantee every watch to be the genuine brand advertised (we've never, in 20 years, ever carried phonies or "knock-offs").

     We strive for 100% satisfaction. If you are dissatisfied with your purchase, for any reason, return it for a full CHEERFUL refund. 

FOR AN UNUSUAL WATCH BUYING EXPERIENCE, consider one of our fine PRE-OWNED WATCHES from our personal collection. Take a look at our occasional once-a-week auction of fine quality timepieces...where bidding starts at just 99 cents. We don't do it every week, but check often because when we do, YOU WILL GET FANTASTIC DEALS. We call this site Ray's Finest.