Welcome to 

Fantastic Watches

Home of the World's Greatest Watch Bargains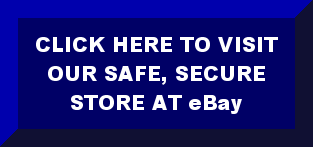 Hi, I'm the Watch Man. My wife and I used to own "The World's Largest Watch Store" with over 20,000 watches on display and hundreds of customers every day. 

     We were so famous we were featured on the the NBC Today Show, CBS Evening News, and CBS Sunday Morning. Our store was a big story in Forbes Magazine and in newspapers in the USA and around the world.

     Well, we retired and sold the store, but WE ARE NOT DONE YET!

      Now we sell watches on the internet at THE WORLD'S LOWEST PRICES. After 30 years in the business, we know how to find the bargains and pass the savings on to you.  

     Just look at the famous brands shown here...and all at incredible savings usually of 50-70% OFF  regular prices.

      Visit our store by clicking on the button below.  

BROWSE AND ENJOY!

Our goal...

is to sell for the lowest prices on the internet.

And, we do!

You will generally save 50-70% OFF RETAIL!

BUY WITH CONFIDENCE! 

     We guarantee every watch to be the genuine brand advertised. We've never, in 30 years, ever carried phonies or "knock-offs."

     We strive for 100% satisfaction. If you are dissatisfied with your purchase, for any reason, return it for a full CHEERFUL refund. 

Here's The Watch Man, The Watch Girl, and Bucky The Watch Dog in "The World's Largest Watch Store" a few years ago.